Photography, art and nudity
As we discussed it here before, the naked body can be considered the maximum form of art in its purest form. Among the many forms of art that we mentioned, one of them stands out for the growth of its popularity. And it is not a surprise since we live in a world where internet and social media allow us to share content of every kind. These includes of course, the spread of artwork. Without a doubt, the net has seen many great artist post their work online.  Among these art expresions, is photography.
Now, photography is one particular way to make art. It captures the real world in the most natural way. Of course, natural sights, animals and unanimated objects are targets worth of a good shot. But, like in other forms of art, it always ends appreciating the beauty and complex of the human being.  Now that everybody has a smartphone, we are all constantly taking pictures of ourselves and other people. Weddings, birthdays, reunions, parties, every moment is good to take a picture.
But the main purpose of this article, just like every other in this blog, is to appreciate nudism and the naked body. Every photo is supposed to have a purpose. And what happens when it is purpose is to portray the human body at its most beautiful form? Here are some reasons of why we think nude photography is simple amazing.
Because it has been a thing since a long time ago
The naked body has always been the greatest expression of art. Humans drew themselves naked in the past. Next there appeared paintings and sculptures of naked people. Consequently, naked photography became a thing since the invention of the camera. Despite the stigma around nudity in the past, naked photography has always managed to be a real thing. And how could it be not that way? The human body was beautiful before as it is beautiful now. So it is not a surprise that photographing naked bodies became a visual necessity in the past. So, we need to keep alive this beautiful tradition going on.
Because it breaks the rules
As said before, nude photography has been a thing since long ago. But there are many misconceptions and stereotypes about the naked body that remain to these days. So posing naked, or taking photos of naked people is an artistically way to break the prudish rules of society. It is a great way to send a message, to express an idea. And that message is that there is nothing wrong with our bodies. That the perfect beauty standards are ridiculous. It is a way to express that we should accept ourselves as we are.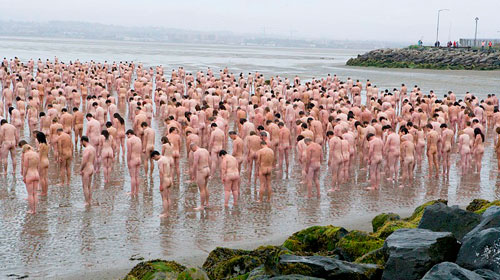 Because it is full of possibilities
Art is about creativity and originality. And there are so many things that can be done with a naked body and a camera. The right place, the perfect pose and the correct balance of light and colors, can turn pictures into artistic miracles. For a creative mind, the concepts and the experiments with photography have endless possibilities to explore. You can always dare to make something different, something new and fresh.
Because it increases our self-steam
Posing for a naked picture is one of the most self-empowering things you can do. There is not really much to explain here, we can just ask people who have tried it. Really, you can actually find a lot of different people writing their experiences around the web. We just need to add, the moment when you see yourself naked in a photography, is a special moment when you realize how great you are.
Because it is for everybody
One of the main ideas about nudism is that everybody is beautiful. The different shapes, sizes and skin colors makes everybody be special on their own. Photography does not discriminate at the moment of capturing beauty. That is why we encourage everybody to get naked and be themselves.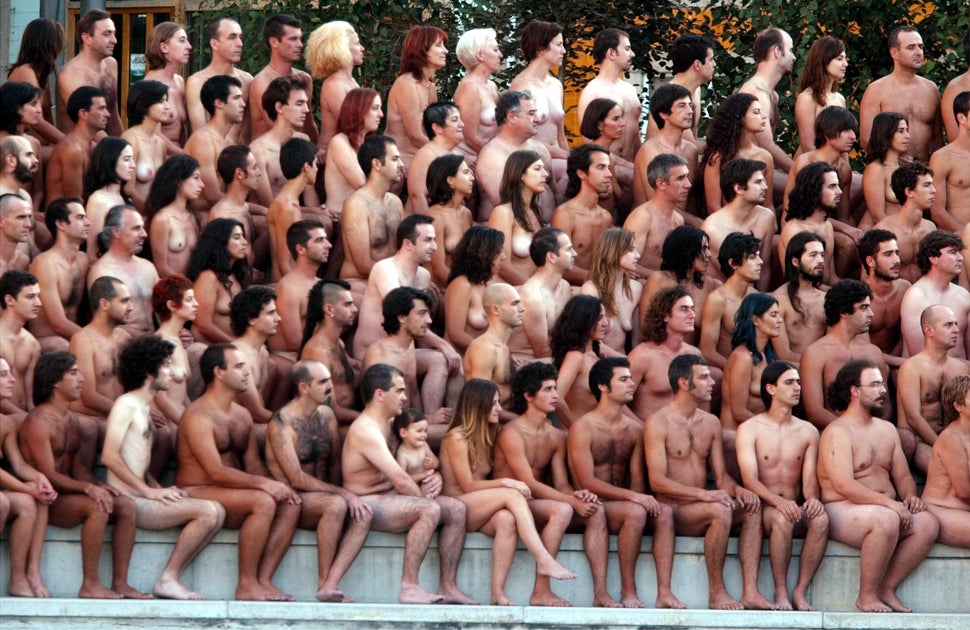 Because the human body is beautiful
We have said it many times, even in this same article. But is a thing worth to repeat. The human body is beautiful, the human body is perfect, nudity is liberating. There is not a better reason to take naked pictures. We can just take a moment to appreciate or legs, our torso or our genitals. For our eyes, a naked body is aesthetically perfect. And four our mind it is satisfactorily empowering.  We don't get tired of saying it, nudity is beautiful.
Finally, this article could not be complete without mentioning great photographers. Everybody has their own favorites, and it is okay. Personally, my favorite artists are Petter Hegre, Dan Hecho and Spencer Tunick. You should take a look at their work if you haven´t. But mentioning only these three men doesn´t mean there are not more good photographers. All opposite, there are countless great artists out there, so maybe you can comment who is your favorite naked photographer down below!.
All images used for the article were found on the web. The images also link to the original page from where they were taken. If you are owner of one of this images and want it to be removed, let us know.