The practice of nudism varies depending on the place. This does not only refer to whether it is a beach, a resort or a park, but a nation itself. Indeed, your experience of nudity in these places change a lot depending on the city or country.
But luckily for us, we can get more information about these kind of topics on the internet. In fact, we can learn a lot about nudist spaces or organizations whilst surfing the web.
So how does nudism differ around the world? Today let's raise the star spangled banner, explore the tundra of Canada, peruse the deserts of Mexico and then venture south and journey the exotic lands of Latin America.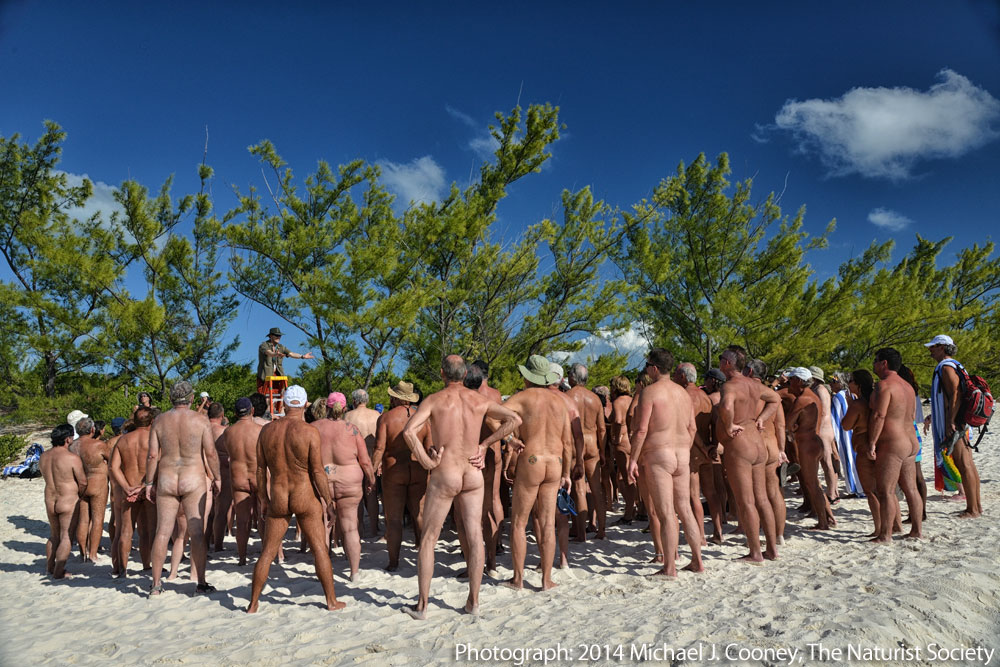 Naked North America
A quick review of the International Naturist Federation page is good way of getting a brief idea of local and national nudist organisations. Helpfully we can also check by by continents.
In North America, there are three distinct organisations.
For instance, Canada has a lot of nudist options.  Boasting numerous naturist clubs and parks across a large and beautiful territory, Canada can truly offer the great outdoors.
So despite having a little cold weather, our Canadian fellows have a lot of choices for nude recreation!
The United States, a country proud of its freedom, is never one to be left behind. And as such, share their own litany of naturist and nudist groups from coast to coast.
The most notable is the American Association for Nude Recreation, which is the largest in North America. It also has members in some other countries like Canada, Mexico, or the French West Indies.
But it doesn't stop there, the American Gymnosophical Association and The Naturist Society are other notable organizations. There also exist a huge list of places where nudity is allowed in the USA. Take a moment to plan your next adventure!
Central America And Mexico
Meanwhile in the Caribbean, there are many nudist beaches. For example, you can see some of them in this report by the caribjournal. Not surprisingly going to a nude beach in the Caribbean Sea looks like an amazing experience!
There is only one recognized clothing-optional beach In Mexico, Playa Zipolite located in the state of Oaxaca. However, the majority of the nudist resorts in the country are adult-only.
Although Mexico is taking a while to catch up, the Mexican Nudist Federation is growing every year.  They even have a yearly nudist festival at Zipolite beach.
Nudism in South America
Naturism also seems to be growing in South America. Some countries have federations associated with the INF. These nations include Chile, Argentina, Brazil, Peru and Uruguay.
We can also get more information about nudism in Latin America thanks to the magazine Nudelot.  Their articles focus mainly about nudism in their home country, Argentina.
But helpfully, they have many pages talking about the practice of nudism in other countries. You can find informative articles, poems, stories, photos and many more things in their different sections. The magazine is beautiful to read.
Of course, if you speak Spanish! But if you don't, there are always online translation tools!
Nudism is also quite popular in Brazil. Brasil Naturista is an online magazine and portal, which is worth to take a look at. Os Naturistas is another interesting page about naturism in the country.
As you can see, there is a great variety of options of nude beaches and clubs to go in Brazil.
Video by OS NATURISTAS.
Chile has only one recognized clothing-optional beach. The name of this place is Playa Luna. I personally enjoy the blogs of a Chilean woman that can be found here. She describes in a fantastic way the freedom and liberation that nudism brings to her.
Her blogs are sure also wonderful to read, along with the other writers of LiveNaturism.
So this is just a small glimpse not only into naturism around the world, but also a revealing look at just how much support the community continues to gather.
So where have you travelled naked? Let us know your stories in the comments!
Join the Movement
All images used for the article were found on the web. All images also link to the original page from where they were taken. If you are owner of one of this images and want it to be removed, let us know. Cover image from Flickr.